Emmanuelle Grey "Emmy" Rossum (born September 12, 1986) is an American actress and singer-songwriter. She first starred in a string of movies including Songcatcher (2000), An American Rhapsody (2001) and Passionada (2002). Her role in Mystic River (2003) garnered her wider fame. She then starred in the blockbuster film The Day After Tomorrow (2004) and The Phantom of the Opera (2004) for which she was nominated for a Golden Globe. She has since starred in Poseidon (2006), Dragonball: Evolution (2009) and Dare (2009). Rossum has since joined the cast of the Showtime television drama series Shameless in a leading role. The series, which stars William H. Macy, premiered in January 2011.
In 2007, Rossum released her debut album, Inside Out. She also released a Christmas EP the same year titled Carol of the Bells.
2 Career
2.1 Acting
2.2 Singing and recording
3 Charity work and public service campaigns
4 Personal life
5 Filmography
5.1 Television
6 Awards and nominations
7 Discography
7.1 Albums
7.2 EPs
7.3 Singles
7.4 Music videos
8 Endorsements
9 References
10 External links
Rossum was born in New York City, New Yorkthe only childof Cheryl, a single mother who worked as a corporate photographer and an investment banker. She was named after her grandfather, whose first name was Emanuel, using the feminine spelling Emmanuelle Rossum was raised by her mother and has only met her father twice. She is the niece of Vera Wang, to whom she is related by marriage. Her mother is Jewish and her father is "a WASP
Upon singing "Happy Birthday" in all 12 keysRossum was welcomed to join the Metropolitan Opera Children's Chorus by chorus director Elena Doria at the age of 7Over the course of five years, she sang onstage with the chorus and had the chance to perform with other opera greats, such as Plácido Domingo and Luciano Pavarotti. For $5–10 a night, Rossum sang in six different languages, in 20 different operas, including La bohème, Turandot, a Carnegie Hall presentation of La damnation de Faust and A Midsummer Night's Dream She also worked under the direction of Franco Zeffirelli in Carmen. Rossum joked in interviews that her vocal talent and affinity for music developed because her mother always listened to classical music and operas while she was pregnant with her.
By age 12, Rossum had grown too big for the children's costumes. An increasing interest in pursuing acting led to taking classes with Flo Salant Greenberg of The New Actors Workshop in New York City. She also hired an agent and auditioned for many acting roles.
1997 was Rossum's television debut with a guest appearance on Law & Order as Alison Martin. In 1999, she had a recurring role as the original Abigail Williams in the long-running daytime soap opera As the World Turns. She also had a guest role as Caroline Beels in Snoops. Rossum was nominated for a Young Artist Award nomination in 1999 for Best Performance in a Movie for her work in the made-for-tv movie Genius. Following that movie, she portrayed a young Audrey Hepburn in the ABC movie The Audrey Hepburn Story (2000).
Rossum made her big screen debut in 2000's Songcatcher as Deladis Slocumb, an Appalachian orphan. Debuting at the Sundance Film Festival, the film won the Special Jury Award for Outstanding Ensemble Performance. For her role, Rossum received an Independent Spirit Award nomination for Best Debut Performance and also had the opportunity to sing a duet with Dolly Parton on the Songcatcher soundtrack.
Variety magazine named Rossum as "One of the Ten to Watch" in 2000.
In Nola (2003), Rossum played the title character, who was an aspiring songwriter.
Emmy Rossum
Emmy Rossum
Emmy Rossum
Emmy Rossum
Emmy Rossum
Emmy Rossum
Emmy Rossum
Emmy Rossum
Emmy Rossum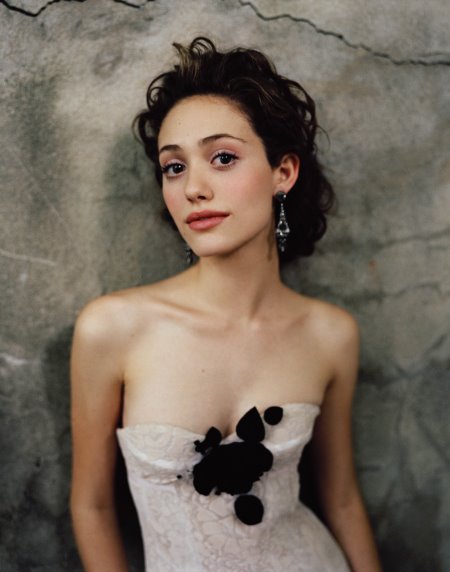 Emmy Rossum
Emmy Rossum
Emmy Rossum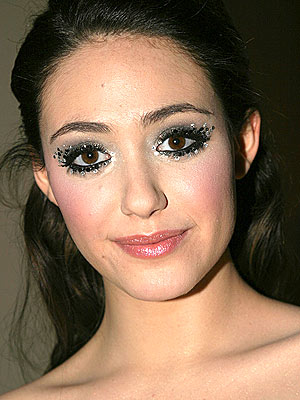 Emmy Rossum
Emmy Rossum
Emmy Rossum
Emmy Rossum